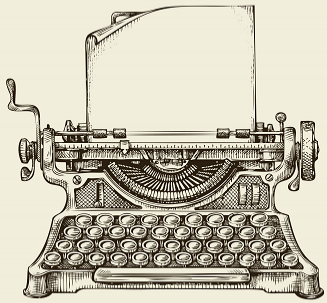 The mothers in this collection are awkward women with desperate urges, struggling with their failing domestications and profound disconnections. They have foul mouths, open legs, violent impulses, and they navigate a warped version of our mundane world in which anything can happen. They are irreal housewives who have shocking answers to the perennial question, "But what do you do all day?"



ANNA LEA JANCEWICZ

lives in Norfolk, Virginia, where she homeschools her two children, and teaches creative writing and People's History for a homeschool co-op. She is Editor in Chief of RABBLE LIT, a magazine for working class literature, which promotes anti-racist proletarian solidarity. Her writing has been chosen for The Best Small Fictions, Literary Hub Daily, and the Wigleaf Top 50 longlist, and has appeared at HOBART, NECESSARY FICTION, PITHEAD CHAPEL, and many other venues.

New to self-publishing? Not sure where to begin? This is your starting point!

In this succinct book, publications consultant Vinnie Kinsella tells you what you should know before starting your self-publishing journey. With tips ranging from the practical to the personal, A Little Bit of Advice for Self-Publishers helps you make informed decisions at each stage of the publishing process. Avoid the wrong turns and costly mistakes other first-time self-publishers make by following the advice in this insightful little guide.

Vinnie Kinsella's

love of book publishing began in the second grade, when he worked with his fellow students to write and illustrate a story about the adventures of an ice-cream-loving giraffe. Since then he has worked as a writer, editor, book designer, publisher, workshop presenter, and college instructor. In his current role as a publications consultant, he uses his broad knowledge of the publishing industry to assist and educate self-published authors. Vinnie lives in Portland, Oregon, where he can often be found sitting in a coffee shop with a book in one hand and a cappuccino in the other.

During a rain storm, Wanda Wren and Gerald Wren take shelter in a saw mill. It's a warm, dry, and safe place. The two birds decide to make this their home.

Wanda and Gerald are pleasantly surprised with their new surroundings. Some of the workers leave crumbs for the wrens to find, and they gain a new friend in Patty. After watching the bird couple from a distance, she takes little actions to help the wrens build a nest and feed themselves. Soon, the saw mill comes alive with the sound of brand-new peeping residents.

A picture book for children, The Wren Nest tells the story of two birds who build not only a nest, but a family with the help of compassionate people at a saw mill.

Patricia Torsen,

author.
.